Fundraising University Franchise – Costs, Fees & Earning Stats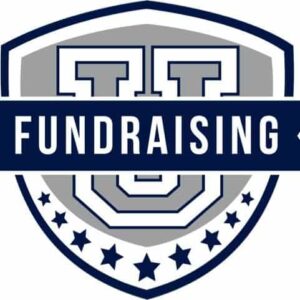 Fundraising University provides solutions for schools seeking to raise money for events. The company was started in 2009 by Mike Bahun. He developed a system around fundraising for high schools and decided to franchise the concept so that others could benefit from it as well.
Fundraising University has helped schools raise 125 million dollars for their programs. In this franchise breakdown, we will discuss the costs, fees, and earning potential associated with the Fundraising University franchise.
Is Fundraising University a franchise opportunity?
Fundraising University is a franchise in the fundraising industry and has been for 13 years. Fundraising University has helped hundreds of schools raise money and are dedicated to providing the best possible training and resources to help high schools and universities reach their fundraising goals.
Fundraising University doesn't believe in a one-size-fits-all approach. They tailor their services to each individual client in the initial planning meeting, working closely with them to identify their unique needs and goals. This personalized approach has allowed them to build long-lasting relationships with clients.
How many Fundraising University franchises are there?
There are currently over 40 Fundraising University franchises in operation across the United States and a total of 80 franchises purchased. Each franchise is independently owned and operated and offers a variety of services to help schools raise funds for their activities.
In addition to providing fundraising services, the company also offered training during the COVID-19 pandemic to schools on how to fund their activities. Fundraising University provides schools with the resources they need to be successful in their fundraising efforts. and unify teams.
Fundraising university franchisees can hire a personal fundraising university coach to put on a successful fundraiser for high school sports. Lightning fast start-up times are also possible.
Fundraising University is continuing to grow and they are currently in the process of expanding to more locations around the United States.
How much does a Fundraising University franchise cost?
A Fundraising University franchise can be a great way to get started in the fundraising industry. But how much does it cost to get started?
A Fundraising University franchise can cost anywhere from $77,800 – $85,100. The exact amount will depend on a number of factors, including the size of the franchise territory and the location. In addition, the cost of a Fundraising University franchise includes a one-time franchise fee and ongoing royalties.
The Fundraising University royalty fee is 2000+/month and the brand fund fee is 630+/month. These fees go towards marketing, training, and support provided by the franchisor.
The initial investment includes a protected territory, comprehensive ongoing training materials, ongoing support, accounting and legal processes, and access to marketing materials.
So if you're looking for a way to get started in the fundraising industry, a Fundraising University franchise could be the perfect solution for you.
What is the Fundraising University franchise fee?
A Fundraising University franchise fee is $59,500 which includes being able to use the name and logo of the company and your own territory.
There are other requirements the franchise has set out such as the liquid assets and net worth requirement. Fundraising University has a $50,000 liquid capital requirement as well as a $100,000 net worth requirement.
Fundraising University started franchising in 2020 and is now expanding nationally.
How much do Fundraising University owners make?
Many people dream of owning their own business, but the high cost of a start-up can be a deterrent. Fortunately, there are franchise opportunities available that provide the support and resources needed to help you succeed.
With a Fundraising University franchise, you can be your own boss and control your own destiny. And best of all, you can make a living doing something you're passionate about – helping schools raise money for their programs.
As a Fundraising University franchise owner, what you make depends on many factors. Here is data from 12 franchisees and 4 affiliate-owned locations for 2021. Each location has been open for at least one year.
The average gross sales were $746,756 and the average EBITDA was $144,748.
With a proven business model and strong earning potential, a Fundraising University franchise offers a unique opportunity for those looking to start their own business.
The Wolf's Take
I covered Fundraising University in one of the first editions of this newsletter in early August last year.
Last year's financials featured data on 7 affiliate outlets – with average revenue of $1,213,372 and EBITDA of $286,699.
When a franchise increases the sample size, it typically leads to a decrease in average revenue & EBITDA. The numbers from Fundraising University's most recent FDD are no different – with data coming from 16 total outlets, the new average revenue and EBITDA have decreased.
But…they're still showing fantastic potential. With an average EBITDA of $144K, and a median of $165K, that's almost double the high end of the investment range!
I'd guess some of those owners own multiple territories, but regardless it's a great return.
For anyone interested in franchises that don't require real estate, check them out!
Ending Summary
A Fundraising University franchise could be a good way to get started in the fundraising industry. The franchise investment is relatively low and franchise owners receive comprehensive training and support. If you are looking for a unique opportunity to start your own business, a Fundraising University franchise may be a good choice for you.
This is not investment advice. As always, look at the franchise disclosure document and do your own research and due diligence before investing and realize any investment may go to zero.
Disclaimer: This content is for informational purposes only, you should not construe any such information or other material as legal, tax, investment, financial, or other advice. Nothing contained on this site constitutes a solicitation, recommendation, endorsement, or offer to buy or sell any franchises, securities, or other financial instruments in this or in any other jurisdiction in which such solicitation or offer would be unlawful under the franchise and/or securities laws of such jurisdiction.

All content in this article is information of a general nature and does not address the detailed circumstances of any particular individual or entity. Nothing in the article constitutes professional and/or financial advice, nor does any information in the email constitute a comprehensive or complete statement of the matters discussed or the law relating thereto. You alone assume the sole responsibility of evaluating the merits and risks associated with the use of any information or other content in this article before making any decisions based on such information or other content.