🍟 3/24/2022 – A Franchise Owner of THREE Brands
MEET A ZEE
Joe Johnson: Meineke, MAACO, & 1-800 Radiator
Joe Johnson retired from the military in the early 2000's and was figuring out his next move. He ultimately ended up buying franchises, starting with a MAACO, the body shop and collision-care franchise.
Today, he still owns that MAACO, in addition to 2 Meineke franchises, and a 1-800 Radiator franchise too.
Together, these 3 brands create a synergistic portfolio that Joe structured very intentionally. Here's what I learned:
1. Horizontal Integration
Owning both a MAACO and Meineke franchise allows Joe to cross-sell to his customers.
Whether you need to fix something under the hood of your car at his Meineke, or need a paint job at his MAACO, you're going to know about both businesses. He's also found some creative ways to embed his cross-selling, such as listing the brands and addresses at the bottom of each customer receipt.
There are many other ways franchise owners can horizontally integrate:
Home services: house painting X lawn care
Pet businesses: dog training X doggy day care
Regardless of the industry, the core benefit from cross-selling is that you're drastically lowering your customer acquisition cost, while increasing the life time value of each customer!
2. Vertical Integration
This was the first time I came across a franchisee who was also vertically integrated. Joe's 1-800 Radiator franchise is a wholesale parts supplier to both his MAACO and Meineke businesses.
It's a genius move for 2 reasons:
First, he controls his own destiny, meaning he's not at the whim of another parts supplier that could cause issues for his Meineke or MAACO customers. If either of those businesses needs a part ASAP, he can fast-track it and get it done because he owns the supply chain.
Secondly, because he operates a wholesale supplier, he's selling to his competitors of both MAACO and Meineke. This gives him tons of unique insight into their businesses based on what they're purchasing – an advantage that none of them have on him!
My head was exploding when I heard Joe explain this portion of his strategy
3. "Gotta Own Your Dirt"
This is Joe's way of saying that whenever possible, own the real estate that you build your businesses on!
Joe is located in Myrtle Beach, and was able to purchase the real estate for all 4 of his locations (2 Meineke, 1 MAACO, and one 1-800 Radiator). His philosophy, which I very much agree with, is that the land on which the business sits will always remain valuable, regardless of how your business performs.
Granted, owning your own real estate can be incredibly difficult (and/or expensive) depending on where you live. But whenever possible, "owning your dirt" should be at the forefront of any multi-location SMB strategy.
Click here to listen to our conversation in full!
FRANCHISE OF THE DAY
Spaulding Decon
Fast Facts
Background
Founded in 2005, franchising since 2015
Based in Florida; 37 territories
Crime-scene, meth-lab, and hoarding cleanup; mold remediation; house buying
Fees + Investment
Royalty: 8% of gross sales
Brand Fund: 3% of gross sales
Franchise Fee: $45,000
Initial investment: $88,510 – $140,350
Financial Performance
The below information is based on 8 franchisees for the full year 2020
The Wolf's Take
Crime Scene Clean-Up?
This business requires some explanation, so here's some background:
Laura Spaulding was working in law enforcement for 7 years, but was sick of the long hours and low pay. One night when she was working on a homicide case, a victim's mother asked when the police were coming back to clean up the crime scene.
Laura asked the homicide detectives, CSI, other police colleagues, etc. but NO ONE knew the answer. This is when the light-bulb went off that there was a need for this niche service.
It Gets Better
If you're thinking that cleaning up homicides for money isn't your vibe, I get it. There are other revenue streams however, such as:
Accidental biohazards
Drug lab cleanups
Mold remediation
Water damage restoration
House buying
The last one in particular is an interesting one. From what I've gathered, this is a bolt-on service that capitalizes on the unique opportunities Spaulding Decon owners find themselves in.
If they get the job to clean up someones home because of biohazard or drug lab issues, the home owners are either forced to move out (or arrested), meaning there's a vacant house in need of cleanup so it isn't toxic.
Most home buyers aren't looking to move into a house with that kind of history, so Spaulding Decon can buy those houses on the cheap, perform the necessary cleanup, and flip it quickly for a profit!
Back to the Numbers
With an investment between $88,510 – $140,350, this is a lower cost franchise that is showing a few franchisees generate higher than $1M in revenue!
There wasn't any data on the bottom line profit for these franchisees, but I'm going to guess these services have pretty high margins, making for a surprisingly high profit dollar business.
After all…how many people really want to clean up Walter White's meth lab?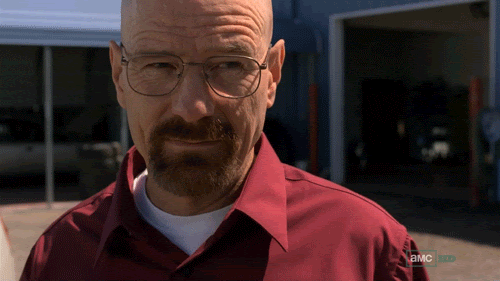 Resources
Disclaimer: This Content is for informational purposes only, you should not construe any such information or other material as legal, tax, investment, financial, or other advice. Nothing contained on this site constitutes a solicitation, recommendation, endorsement, or offer to buy or sell any franchises, securities, or other financial instruments in this or in any other jurisdiction in which such solicitation or offer would be unlawful under the franchise and/or securities laws of such jurisdiction.
All Content in this email is information of a general nature and does not address the detailed circumstances of any particular individual or entity. Nothing in the email constitutes professional and/or financial advice, nor does any information in the email constitute a comprehensive or complete statement of the matters discussed or the law relating thereto. You alone assume the sole responsibility of evaluating the merits and risks associated with the use of any information or other Content in this email before making any decisions based on such information or other Content.