🍟 7/26/2021 – Biscuit Belly And The Coder School
Welcome to the first edition of of the newsletter!. To those who have been subscribed and patiently waiting for the last few weeks, thank you!
This newsletter will be an evolving product, with the goal of breaking down promising young franchises, and eventually enabling entrepreneurs interested in franchising to connect with one another.
Today's edition contains Biscuit Belly, a fast-casual brunch franchise, and The Coder School, an education franchise that teaches kids aged 7-18 how to code.
Biscuit Belly's first corporate location opened in 2019, but it already has a fantastic brand and strong early backing from multi-unit operators. I'm convinced that if IHOP could reinvent itself, it would try to be Biscuit Belly.
The Coder School has a low investment profile for a retail franchise, a clear niche it's targeting, and healthy growth since it started franchising in 2015. Education franchises in general fared okay during covid as they were able to pivot to online classes, and The Coder School was no different.
On to the breakdowns👇
---
Biscuit Belly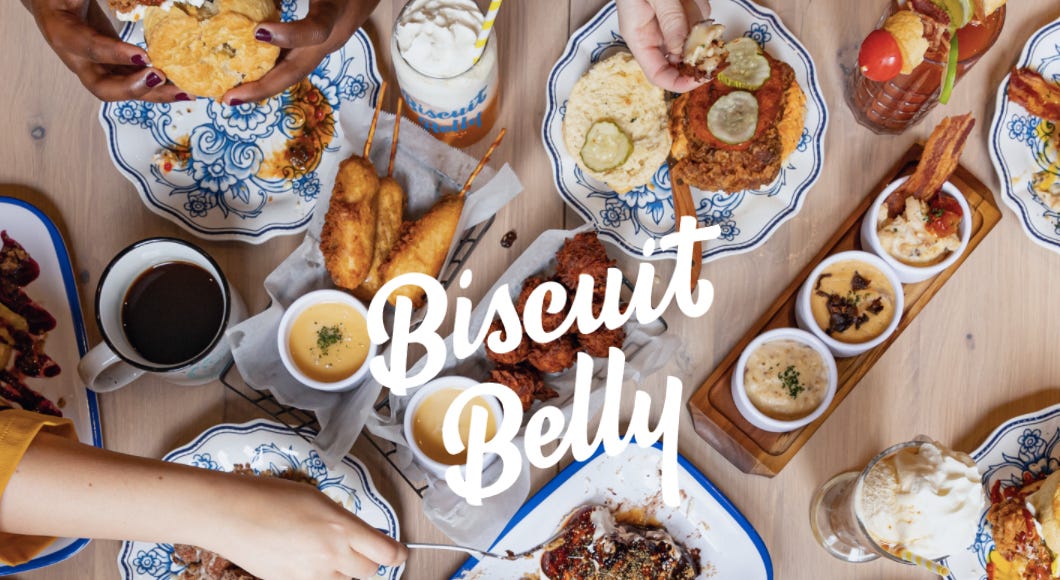 Background
Headquartered in Louisville, Kentucky
First corporate owned restaurant opened in June 2019
Serves breakfast + lunch, alcohol, and is typically in 2,800 – 3,000 sq ft facilities
Number of Units
4 locations open (3 corporate, one franchised)
15 units in development across Georgia, Alabama, Kentucky, and Tennessee
Fees, Expenses (2020 FDD)
Franchise Fee: $30,000
Royalty: 5% of gross revenue for first 2 years, 6% there on after
Brand Promotion Fund: 0.75% of gross revenue, ability to increase up to 4%
Initial Investment (2020 FDD)
$641,500 – $991,000
Leasehold improvements make up $250k – $400k of the range
Furniture, fixtures, and equipment make up $250k – $300k of the range
The above range includes your franchise fee and $40k – 60k of working capital for your first 3 months of operations
Financial Performance (2020 FDD)
The FDD shows financials for the 3 corporate owned locations. Location 1 opened June '19, while the 2nd and 3rd opened in 2020 and thus were heavily impacted by covid.
With that in mind, the financials I've provided below are only based on pre-covid performance, specifically highlighting the first location's performance from June 2019 – January 2020. It is my belief that these numbers are a more significant indicator of it's potential performance, as covid and associated lockdowns are not a permanent circumstance.
*Prime costs: Includes COGS, management salaries, hourly wages, and payroll taxes
**Rent was NOT provided, but I priced it at $30/sq ft at 3,200 sq ft to provide us with a conservative model
The Wolf's Take 🍟
The average monthly operating income I calculated of $37,586 has just about all expenses accounted for (including my own estimate of a high priced rent), but does not include local marketing and any small miscellaneous expenses.
To keep the model conservative (I'd rather underestimate potential income and be pleasantly surprised than disappointed), let's pretend the operating income is $30,000/month after local marketing and miscellaneous expenses are accounted for.
This means Biscuit Belly was on pace to drop $360,000 to the bottom line in its first 12 months if it weren't for covid. That's a healthy profit and would put you on pace to earn the maximum full investment back within 3 years.
The first franchisees they've signed are sophisticated multi-unit operators who operate other brands like KFC, Five Guys, Long John Silver's, and more. The fact that owners of powerhouse brands have jumped in early on Biscuit Belly lends a lot of credibility to them, and for me makes it a brand to watch.
Recent Press
---
The Coder School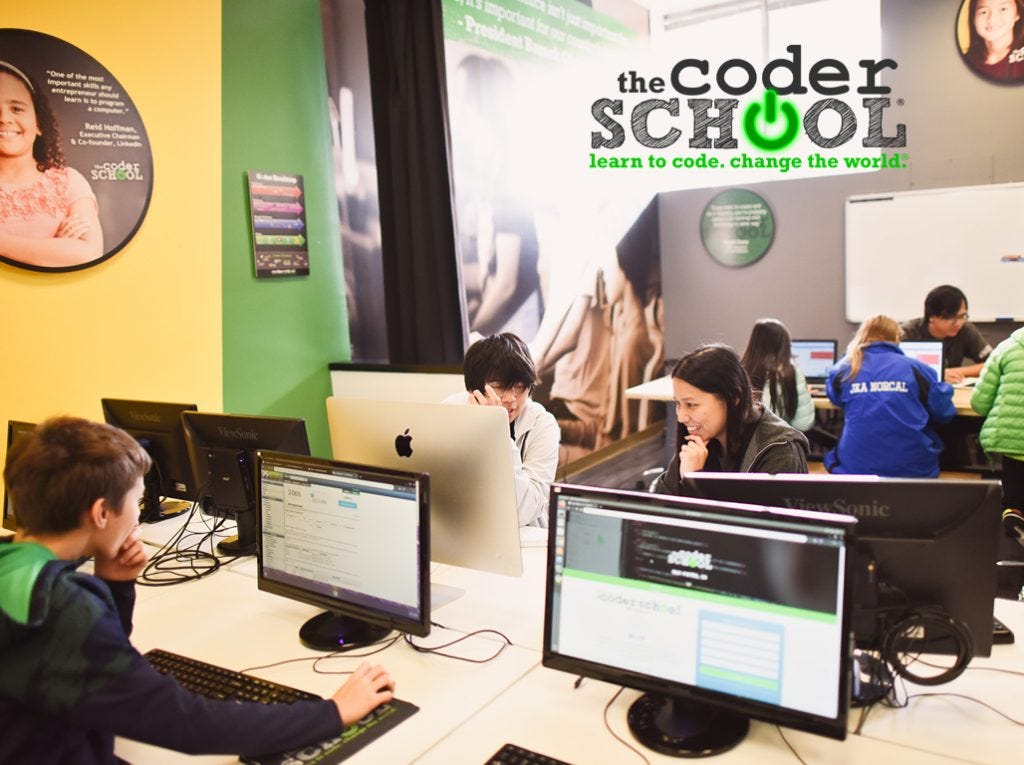 Background
Franchising since 2015
Founded in 2014 in Palo Alto, California
Teaches kids aged 7-18 basic coding languages, and progresses to expert topics like 3D, AI, data analysis, and more
Number of Units
47 open and operating as of 2020
Fees, Expenses (2020 FDD)
Franchise fee: $29,950
Royalty: 5% of gross sales
National Brand Fund: 1% of gross sales
Initial Investment (2020 FDD)
$72,250 – $150,650
The above range includes your franchise fee and $5k – $20k of working capital for your first 3 months of operations
Financial Performance (2020 FDD)
The below financials from The Coder School's FDD is represented from 21 locations that were open for the full 12 months in 2019.

The Wolf's Take 🍟
The average EBITDA of $82,176 per school is solid, given that it could mean earning 50% of your initial investment back annually once fully ramped.
There is room to the upside as well, with the highest performing location bringing in $234k of EBITDA, which of course is a fantastic return
This is a smaller investment as far as retail franchises go, and obviously $80,000 in profit on a single location won't make you rich. But it's still early days for The Coder School, and buying out a large territory could yield plenty of profit if you think of what multiple locations at scale can produce.
At 47 locations open at the end of 2020, there is still plenty of room for expansion. We know from franchises like Mathnasium (1,000+ locations nationwide) that education brands have a high ceiling for unit volume.
With the demand for digital products and services increasing every day, coding is a skill that will likely be needed for years to come.
Recent Press
Disclaimer: This Content is for informational purposes only, you should not construe any such information or other material as legal, tax, investment, financial, or other advice. Nothing contained on this site constitutes a solicitation, recommendation, endorsement, or offer to buy or sell any franchises, securities, or other financial instruments in this or in any other jurisdiction in which such solicitation or offer would be unlawful under the franchise and/or securities laws of such jurisdiction.
All Content in this email is information of a general nature and does not address the detailed circumstances of any particular individual or entity. Nothing in the email constitutes professional and/or financial advice, nor does any information in the email constitute a comprehensive or complete statement of the matters discussed or the law relating thereto. You alone assume the sole responsibility of evaluating the merits and risks associated with the use of any information or other Content in this email before making any decisions based on such information or other Content.