🍟 6/6/2022 – Five Criteria Of An Emerging Franchise
DEEP DIVE
5 Criteria Of An Emerging Franchise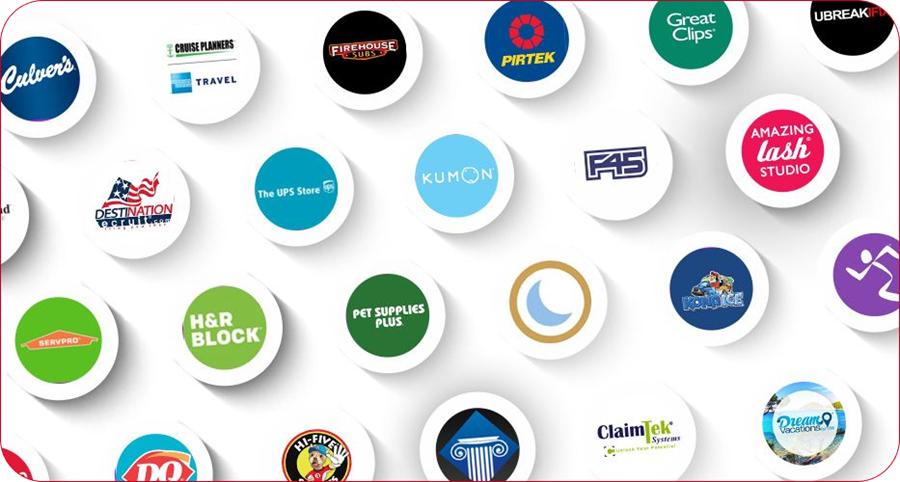 Last week I discussed the benefits of buying an emerging franchise.
The top-earning franchisees own multiple units, and the best way to guarantee multi-unit ownership is to find a quality emerging brand. But the downside is emerging brands are less proven, and thus have more risk. 
So how the heck do you determine if an emerging franchise is legit?
These are the 5 criteria I look at to see if a young franchise has enduring potential:
For the sake of clarity, "emerging" is defined as 50 units or less.
1. Return on Investment (ROI) Potential
This is the first aspect to analyze because it's a quick deal killer if the ROI prospects are low.
If a brand doesn't show potential to make a healthy profit relative to the investment range, you should move on. And if a new brand doesn't show ANY financial information? Red flag
My response to emerging franchisors is if your brand is worth buying, why won't you show us?! But alas..that's a rant for another day. 
For emerging brands that do show financials in their Franchise Disclosure Document, here are the criteria I use (keep in mind every brand includes different info, so you, unfortunately, won't have a consistent benchmark):
Average revenue at least 2x the high-end of the investment range, and/or
Average net income or EBITDA at least ⅓ the high-end of the investment range
Overall, I'm looking for a business with the potential for a 3-year investment payback, which is a fantastic outcome.
As an FYI, I key in on the high end of the investment range because it gives you more cushion as an operator. If you build a location and it took less capital than expected, then great, your servicing schedule just got that much better!
2. Replicable Operations
This one is more straightforward – good franchises simply aren't complicated to operate. That's why fast-food and quick-service restaurants are so popular. 
One of the top selling points of franchises (IMO at least) is that you don't need experience in an industry, because the franchisor is going to teach you how to run the business.
Remember, the #1 OrangeTheory franchisee in the world worked in investment banking, not fitness, prior to buying in.
So as long as the operations are replicable, and the franchisor can train you and other franchisees to run the business well, then you (and the system as a whole) can perform well.
Models that are either complex, require a specialized skill set, or are overly dependent on highly skilled labor, score negative points in this category, and pose a risk to you as a franchisee.
3. Malleable Supply Chain
Every business has inputs. Restaurants need to source food, gyms need to source equipment, etc.
For a franchisor to expand across the country via franchisees, they need to scale their supply chain so that zee's can purchase inputs and still operate profitably.
Beyond scaling, the supply chain has to be malleable as well, so that the quality of the product doesn't vary from market to market.
This primarily applies to food franchises, but an example I think about is Cousins Maine Lobster, a food-truck franchise with 40+ locations.
The concept started in Maine, where they source their lobster locally. But if you buy a franchise in Idaho, the question is not only can that franchisee source lobster profitably but will the product maintain the same quality that makes the original location so popular? 
I'm not saying I know the answer by the way, but it's a good example of why a malleable supply chain is an important criteria.
4) Brand Identity
This criteria, as well as the next, are a bit more subjective.
Brand identity focuses on what product/service the franchise provides, and if the brand is effective at resonating with its ideal customers. 
There are objective ways to measure this to an extent i.e. social media followers, google reviews, and more.
For example: if an ice cream franchise with 10 locations already has 100,000+ Instagram followers and tons of 5-star reviews, that's a pretty good sign the brand is resonating. 
If a business doesn't have social media clout or google reviews, that doesn't mean you should cross them off your list, just that you should determine why they don't have digital attention.
The importance of this criteria varies based on the type of franchise – B2B franchises for instance don't need to worry nearly as much about brand, as their primary value is the playbook they offer franchisees.
But overall, pay attention to the "buzz" a brand has, both on and offline.
5) Executive Team
Last but not least, the executive team is the last of the criteria.
When was the business founded? Does the founder and executive team have prior experience in the industry? Have they ever franchised a business before?
There's no perfect answer to each question. Sometimes experience is overrated. Hell, Ray Kroc was selling milkshake machines before he turned McDonald's into a billion-dollar company. 
But the questions are still important and based on the answers, you'll have a gut feeling about the executive team that you'll need to trust. After all, you will be working with the founder and her/his team quite extensively for however long you're in business (hopefully a long time!). 
My motto: life's too short to work with people you don't like!
–
I hope you learned something about how to evaluate new franchises. I'll have another deep dive for you next Monday!
FRANCHISE HEADLINES
Dunkin' Duo Signs With Wings Over
Uri and Jonah Black, a father-son ownership duo, operate 16 Dunkin' Donuts locations throughout Long Island. They've now signed a 10-store, 3-year development deal with Wings Over, the largest deal ever for Wings Over in New York.
Why Burger King Doesn't Exist in Australia
Self-plug warning: I wrote about this on twitter, and it took off. It's a David vs Goliath tale of how the Australian master franchisee stuck to his guns to build Hungry Jack's into Burger King's Aussie brand.
Disclaimer: This Content is for informational purposes only, you should not construe any such information or other material as legal, tax, investment, financial, or other advice. Nothing contained on this site constitutes a solicitation, recommendation, endorsement, or offer to buy or sell any franchises, securities, or other financial instruments in this or in any other jurisdiction in which such solicitation or offer would be unlawful under the franchise and/or securities laws of such jurisdiction.
All Content in this email is information of a general nature and does not address the detailed circumstances of any particular individual or entity. Nothing in the email constitutes professional and/or financial advice, nor does any information in the email constitute a comprehensive or complete statement of the matters discussed or the law relating thereto. You alone assume the sole responsibility of evaluating the merits and risks associated with the use of any information or other Content in this email before making any decisions based on such information or other Content.