Starbucks Franchise – Costs, Fees & Earning Stats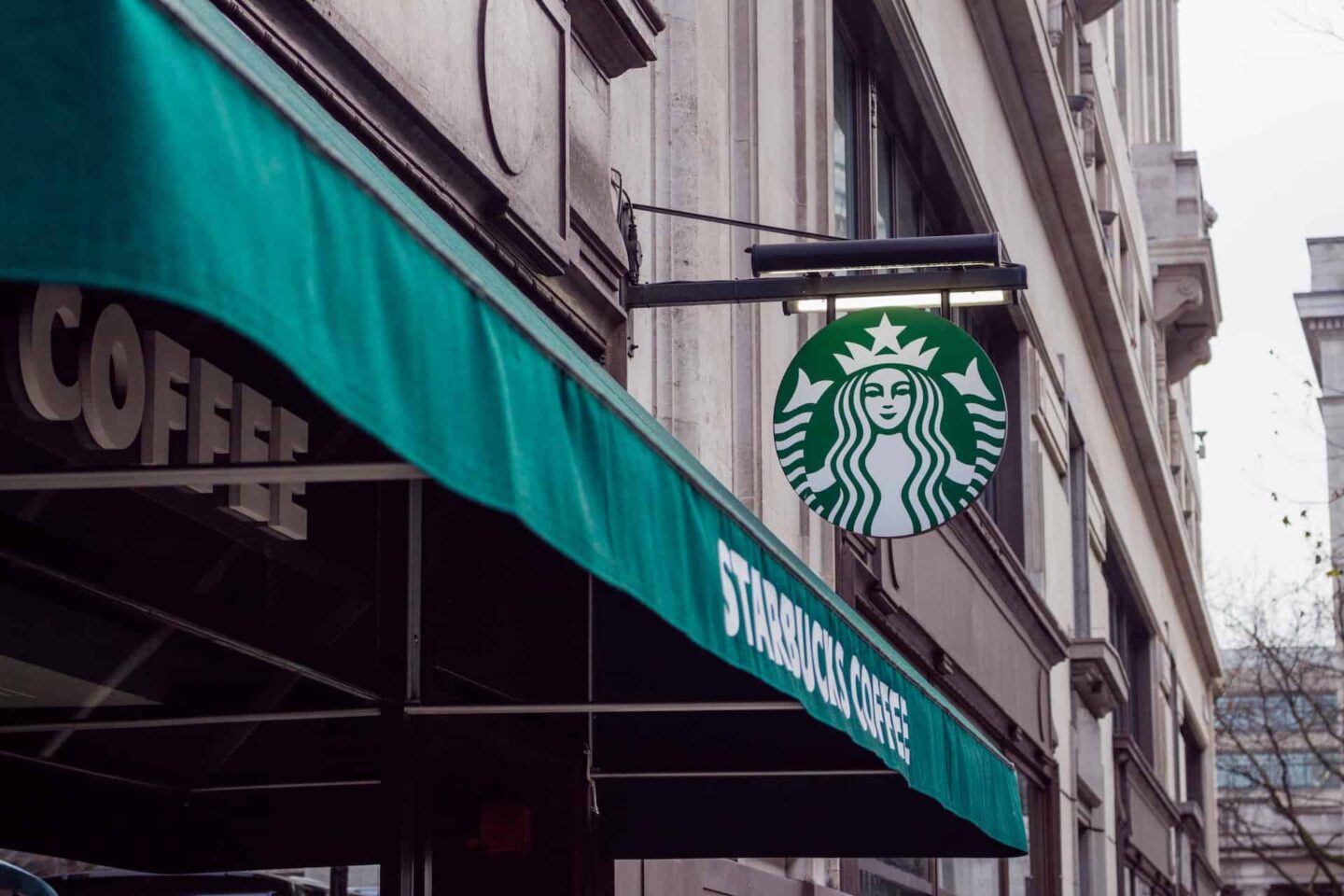 Are you thinking about investing in a Starbucks franchise? If so, you're probably wondering how much it will cost and what kind of return on investment you can expect.
In this blog post, we'll look at the costs and fees associated with opening a Starbucks franchise and some earnings statistics. With this information, you'll be able to make a more informed decision about whether or not franchising is right for you. Thanks for reading!
Key Takeaways
Starbucks does not operate using a traditional franchise model, but they do give rights to their trademarks to Starbucks-licensed stores.
There are 34,879 Starbucks locations worldwide as of February 2020.
Opening a licensed Starbucks store can range from $228,620 to $2,888,700. This includes licensing fees, construction and build-out expenses, equipment and signage, initial inventory, and training expenses.
No Starbucks franchise fee is required anymore after the company transitioned from traditional franchises to corporate-owned with an assortment of licensed stores. However, a licensing fee for Starbucks-licensed stores averages around $315,000 plus additional net worth requirements.
According to reports from existing owners, profits can range between $50,000 -$200,000 annually, depending on how well it's managed.
Is Starbucks a franchise model?
Starbucks is one of the world's most recognizable brands in the whole food and beverage industry. Still, many may be surprised that Starbucks does not operate as a traditional franchise model.
While Starbucks has certainly revolutionized how people think about getting their cup of joe, the company chooses to own and operate its Starbucks stores directly rather than franchising them out to potential franchisees looking to invest in the Starbucks brand.
However, Starbucks does give the rights to its trademarks to a Starbucks-licensed store, giving store owners a sense of autonomy while Starbucks still maintains firm control over the standards and procedures for making Starbucks coffee.
Who owns Starbucks?
Starbucks is a global coffee powerhouse and one of the most recognized brands in the world. But who actually owns Starbucks? Interestingly enough, it does not have a single corporate parent. Instead, it is part of an innovative three-tier ownership structure that is relatively unique among major companies.
This system consists of Starbucks Corporation, which licenses its brand and operates retail stores; Starbucks Coffee Company, a wholly-owned subsidiary of Starbucks Corporation that primarily purchases and roasts coffee beans and provides retail support services; and parent company Ethos Brands LLC.
In 2020, Ethos was acquired by the Japanese conglomerate group, Yasumi Emoto Holdings Ltd., making them the highest shareholder of the enterprise. Despite this change in hands, there has been no visible disruption to the company's major operations – a testament to how successful this multi-layer ownership structure has become.
How many Starbucks locations are there?
Many people familiar with the world-renowned Starbucks coffee shop may be curious to know just how large their footprint is. The answer to this question is amazing: as of February 2020, Starbucks has a jaw-dropping 34,879 coffee shops throughout 81 countries worldwide.
This number will only continue to grow and expand in the coming years – proof that Starbucks' success and popularity have been recognized across the globe. With such an impressive number of locations worldwide, it's easy for anyone to find one nearby for a cup of their favorite coffee!
How much does a Starbucks franchise cost?
The cost to open a licensed Starbucks store can vary greatly depending on a number of factors, including the location, size of the store, and other expenses.
According to a disclosure document filed by Starbucks in 2020, the total initial investment for a traditional Starbucks cafe can range from $228,620 to $2,888,700.
This includes various costs such as construction and build-out expenses, equipment and signage, initial inventory, and training expenses. It's worth noting that these estimates do not include real estate costs, which can vary significantly depending on the location.
What is the Starbucks franchise fee?
No Starbucks franchise fee is required anymore after the company transitioned from traditional Starbucks franchises to corporate-owned with an assortment of licensed stores.
The Starbucks franchise fee used to be $40,000 when the company was still franchising its stores. However, this is no longer applicable, so it's no longer a factor in owning a Starbucks store.
A licensing fee is required for Starbucks-licensed stores. The average licensing cost required to open a Starbucks is a $315,000 licensing fee and a net worth requirement of at least $700,000.
How much money can you make owning a Starbucks?
Owning and operating any business involves risk and reward. If you were to open a Starbucks cafe, the potential rewards are high, but so is the amount of risk involved.
According to reports from existing Starbucks franchise owners, profits can range anywhere between $50,000 – $200,000 annually, depending on how well it's managed. The average revenue per store is roughly $1.2M.
Overall, with proper management and dedication to developing your business model run successfully, you could potentially earn returns that are very lucrative.
The Wolf's Take 🍟
Starbucks, unfortunately, does not franchise its stores anymore. While they did many years ago, and high-profile athletes such as Magic Johnson were able to get involved, the opportunity to buy a Starbucks franchise is currently not available. While you cannot franchise a Starbucks, there are potential licensing opportunities available.
Many Starbucks licensed store locations are inside airports, hotels, retail stores, etc. Still, the stand-alone stores and ones you find in metropolitan areas are almost universally owned by Starbucks corporate. 
Given that Starbucks is the largest coffee chain worldwide and publicly traded, we can glean some insights. Hence the revenue and initial investment estimates are provided above.
If Starbucks does ever franchise in the future, it is sure to be a sought-after opportunity – but for now, you can review other large, up & coming coffee franchises such as Dunkin' Donuts, Tim Hortons, and Biggby Coffee!
Ending Summary
Owning a Starbucks franchise may no longer be an option, but there are still many opportunities to own and operate coffee franchises. With the right management skills and dedication to developing your business model, you can potentially realize returns of up to $200,000 annually from owning a coffee shop.
Before investing in any type of franchising opportunity, it's important for potential entrepreneurs to thoroughly research their options so that they make the best decision possible. By understanding the costs involved and researching other large or emerging coffee chains, prospective owners will have all the information they need before undertaking such an endeavor. Good luck!
Disclaimer: This content is for informational purposes only, you should not construe any such information or other material as legal, tax, investment, financial, or other advice. Nothing contained on this site constitutes a solicitation, recommendation, endorsement, or offer to buy or sell any franchises, securities, or other financial instruments in this or in any other jurisdiction in which such solicitation or offer would be unlawful under the franchise and/or securities laws of such jurisdiction.

All content in this article is information of a general nature and does not address the detailed circumstances of any particular individual or entity. Nothing in the article constitutes professional and/or financial advice, nor does any information in the email constitute a comprehensive or complete statement of the matters discussed or the law relating thereto. You alone assume the sole responsibility of evaluating the merits and risks associated with the use of any information or other content in this article before making any decisions based on such information or other content.